Enterprise Features
Monitoring and Logging​
Each ApertureDB deployment automatically collects telemetry data about how the service is operating. Users can easily observe the health of their system using ApertureDB's included Grafana visiblity front-end, or by integrating it into their own serviceability stack.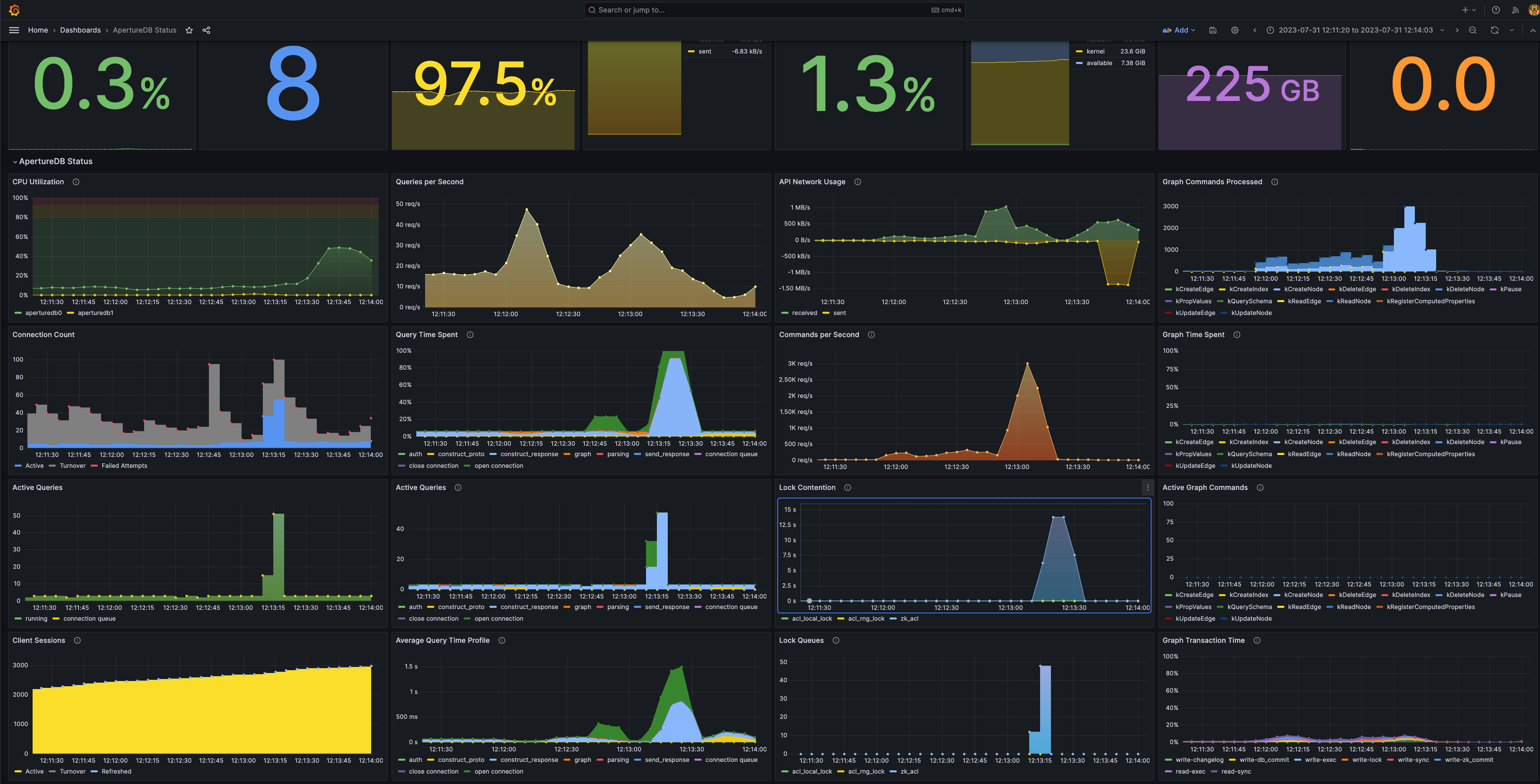 Encrypted Communication​
Communication with ApertureDB is end-to-end encrypted by default using SSL.
Role-Based Access Control​
ApertureDB users must authenticate to access data, and access is provided according to the user's assigned roles.
ApertureDB administrators are empowered to create users and assign roles.